Stephen had a dream about the concept for Reforge in 2018. Not long after he decided to make his dream a reality and create the game with an artist he knew from his hometown of Rochester, NY. After several months of work, Secret Boss Games was founded and Reforge was created.
Favorites: Hollow Knight, Okami, Resident Evil 4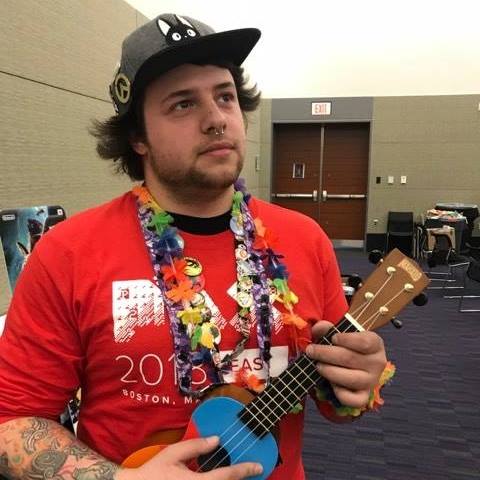 Sam has been an artist his whole life. After attending Rochester Institute of Technology for 3D art and design, he moved to Seattle, WA to pursue his career. He specializes in 3D environment design, but is also a savant when it comes to 2D cartooning.
Check out his website and Instagram!
Favorites: The Last of Us, Okami, Day of the Tentacle
Game Designer / Gameplay Tester
Rachel is the primary gameplay tester for our games and is currently working on a design for a new game. She studies software engineering at Florida Gulf Coast University.
Favorites: Destiny, Bloodborne, Pokemon